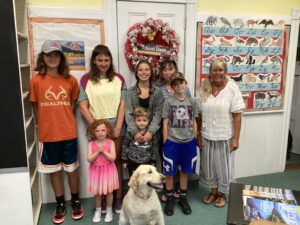 The Prudence Island School Foundation raises funds to continue to make available the current level of educational support for all students who wish to attend, expand services as needs arise, offer a summer program that builds learning into the Island's young people's summer activities, and maintain and preserve the historic schoolhouse. It is able to do so through the generosity of individual families, friends and supporters; foundation grants; and fundraising events. Donations are tax deductible to the extent the law allows.
Donations are used to:
ensure a wide range and depth of educational programming for all students, from pre-K to high school
cover the cost of staffing, curriculum, supplies, and off-Island activities for pre-K and secondary-level school students (who are not supported by the Town of Portsmouth)
ensure that the historic schoolhouse building is well-maintained
offer a quality summer program to all children on the Island
Every donation makes a difference!